New York Gastronomy Destination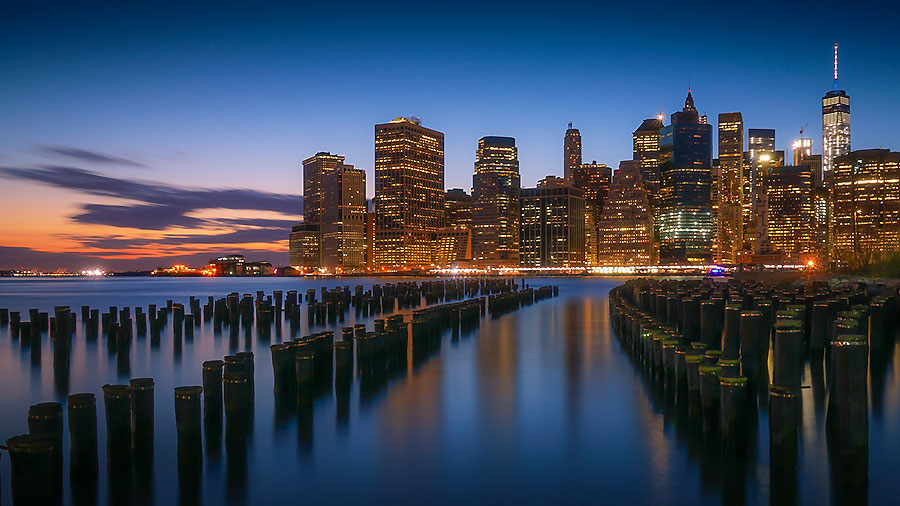 In the Big Apple or the City That Never Sleeps, don't sleep on your chance to try some of the world's best restaurants. You'll find them throughout the city, though some of your best bites will also come from the famed street vendors. There are so many foods to try while you're in town, so between Broadway plays and sightseeing at all the landmarks, make sure you fill up on some of these incredible foods.
Bagels with Lox
Start your day in NYC off right with an authentic bagel. There are tons of Jewish delis where you can grab a bagel topped with cream cheese and lox, a heavenly smoked salmon. To complete the flavors, it comes with red onions, tomatoes, and capers.
Pastrami on Rye
Another staple of cuisine in this city is the pastrami on rye sandwich. Marked by pastrami piled so high on the bread that you'll need to unhinge your jaw for a bite, you'll find that the delis in both the Upper East Side and Lower East Side are fabled places for this filling lunchtime staple.
Pizza
We're not talking chain pizza here…we're talking the original Neapolitan pizza brought by southern Italian immigrants in the late 19th century. There is nothing quite like New York-style pizza with its crispy texture and generous slices, made unique by the use of gas-lit ovens rather than wood-fire brick ovens.
Cheesecake
There are many types of cheesecake, though when you hear of New York-style cheesecake, it's because this version is in a league of its own. While dining at the world's best restaurants in New York, make sure you save room for cheesecake if you see it on the menu.
Brunch
Yes, brunch is everywhere now, but in New York, brunch is an epic dining experience at the world's best restaurants. There are so many foods you'll find on these brunch menus from blintzes to babka French toast and eggs benedict to pancakes that it will be one of the highlights of your trip.
Chinese Food
New York City has so many different foods because it was the place where immigrants initially came into the country to start a new life. If you can't make it to China, you can taste some of the most authentic Chinese food right in the Big Apple. Don't miss dim sum, or the famed soup dumplings, xiao long bao, a Shanghainese staple.
Porterhouse Steak
If you love steaks, you'll find the world's best restaurants that serve them in New York. The porterhouse tends to outshine all other cuts, and when it arrives to your table still sizzling, it is the very picture of perfection for meat lovers.
Fine Dining
For a completely gastronomic experience, make your way to any of NYC's famed world's best restaurants for a gourmet dining experience. There are Michelin-starred fine dining establishments where you will find foie gras and escargot, plus fine dining venues for everything from Italian to Indian cuisine. New York City has no shortage of the world's best restaurants. It's the perfect place to begin your journey of tasting the best foods anywhere!