Reale Restaurant
Castel di Sangro, Italy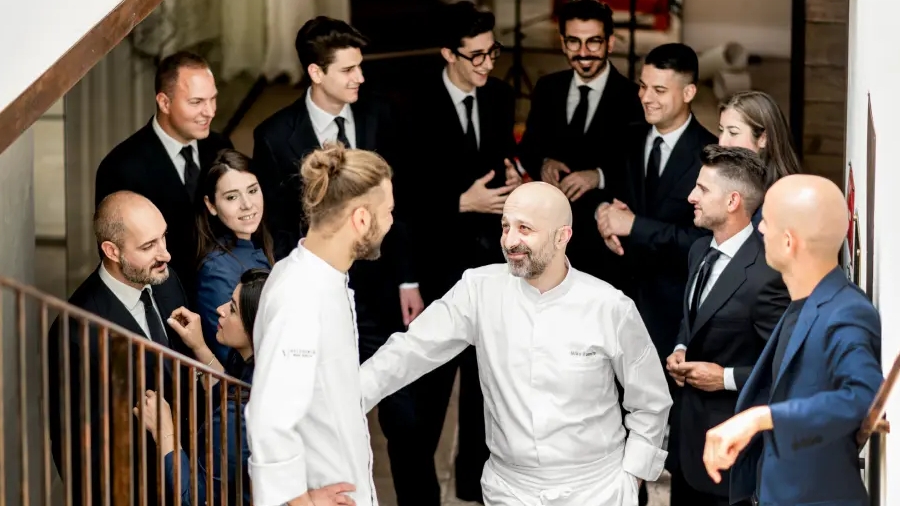 Cuisine : Italian
Chef : Niko Romito
Pricing : $$$
Seating : 35
Opening Hours : Wednesday: dinner only. From Thursday to Sunday: lunch and dinner.

Reale Restaurant is the focus and the driving force of my creative universe. It is a true research and testing laboratory for ingredients and flavors, where all my projects are brought to life. All starts in there, what we create for Reale is developed and later adjusted to various formats. Innovation is made possible thanks to unrelenting study and constant research, I want my dishes to be not only good, they have to be food for thought and able to carve out new paths.
The culinary credo of Reale Restaurant is based on research that is constantly evolving. Niko Romito starts studying the matter to catch its deepest essence and then develops complex food processing techniques to enhance the flavor in its purest and most vivid form. Cristiana Romito's hospitality guides guests through the journey, making them have the best experience possible.
Address:
Contrada Piana Santa Liberata
67031 Castel di Sangro AQ, Italy
---
Be the first to rate and write a review for Reale Restaurant ... here